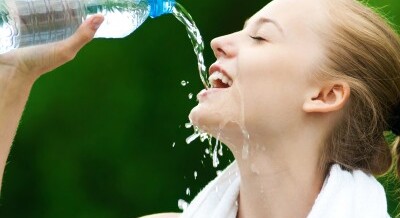 300 grams of 1, 2, 3, 4, 5 and 150 grams of honey of the highest potency, like Manuka:
1)   organic lemons as you'll use the skin and you don't want any pesticides in this lovely mixture.
2)   Walnuts
3)   Dried apricots (Dark ones, preferably without any sulphur added to it)
4)   Figs
5)   Prunes
Blend all of the ingredients in a blender.  Take 1 teaspoon 30 minutes before meal twice daily.  Keep the mixture in glass container with a tight lid on in the fridge for up to 6 months. It won't go off as it's got self preserving components.
This mixture is particularly great for autumn and winter months as an immunity booster and taking it will make you less prone if not at all, to viral infections.
Your body will thank you with the feelings of energy, vitality and agility.
Miracle Health and Longevity Drink
Juice of a half lemon
1 dessert spoon honey
200-250ml of warm water not hotter than 40C, not boiling though as it will kill all the goodness of honey.
Drink it first thing in the morning after a glass of clear water, and during the day whatever possible, it's a beautiful refreshing drink and the benefits are too many.
Overall cleanser, detoxifier and alkaliser.  Make it your 'self-loving' routine to drink at least one of those a day.
GET THESE TIPS FOR FREE EACH WEEK! JUST ADD YOUR EMAIL BELOW!
Share